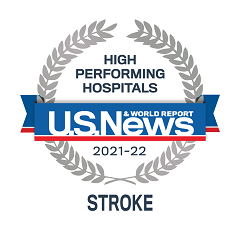 At Cooper, we believe in family-centered health care, an approach to the planning, delivery and evaluation of care that is grounded in a mutually beneficial partnership among the family, patient and doctor. We listen to and honor your family's perspectives and choices.
Our general pediatricians offer preventive and primary care for infants and children. We diagnose and treat illnesses in all children from birth to 18 years of age while counseling parents on how to be active participants in their child's health care. Working in partnership with our pediatric specialists at The Children's Regional Hospital at Cooper, we also provide pediatric care for children with chronic diseases or special health needs.
Meet Your Care Team
Cooper Health includes a team of providers dedicated to meeting the health care needs of you and the LGBTQ+ community.
Additional support to those in the LGBTQ+ community is available through Cooper's Early Intervention Program (EIP) team. Cooper's EIP is committed to improving the health and well-being of those infected with or affected by HIV in southern New Jersey through high-quality, compassionate medical care and support services, community education, and early detection, regardless of ability to pay. For an appointment, call 856.963.3715
online.