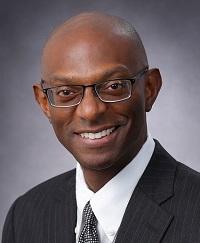 Vice President and Chief Government Relations Officer
Mr. Welch, who came to Cooper in 2017, provides strategic guidance on public policy issues affecting health care and Cooper, and helps to oversee Cooper's advocacy efforts in connection with legislative, policy, and regulatory initiatives at the federal, state, county, and local levels of government.
He serves as a board member of the Camden Coalition of Health Care Providers, and a board member of Cooper Lanning Square Renaissance School Facilities – an affiliate of the KIPP Cooper Norcross Renaissance Schools.
Prior to joining Cooper, Mr. Welch served as director of Policy and Strategic Planning for the New Jersey Department of Health. Previously, he served as a senior policy advisor in the office of Governor Chris Christie. He has also served as vice president and chief operating officer for Newark Now, a community organization co-founded by Senator Cory Booker. In addition, he has served as a program officer at The Nicholson Foundation, a project coordinator at Rutgers University, and president of the national youth leadership organization Do Something, Inc. 
He received his undergraduate degree in biochemistry from Rutgers University-New Brunswick, and a master of business administration degree from Rutgers University-Newark.