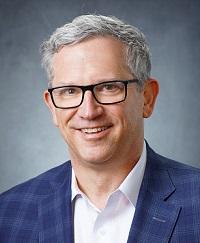 ERIC KUPERSMITH, MD, SFHM
Chief Physician Executive, Cooper University Health Care
Dr. Kupersmith came to Cooper in 1995 and has served in many roles over the years. In his current role he has oversight of Cooper's practice plan of more than 800 employed physicians. This includes strategic planning; practice growth and partnership strategies; ambulatory operations optimization; physician leadership development and accountability; and driving organizational quality, service, and academic goals.
From 2015 to his current role, he served as chief medical officer and senior vice president of Hospital Operations with oversight of hospital-based services, including critical care, emergency medicine, hospital medicine, pathology, and radiology. Prior to this, he was deputy chief medical officer and deputy chief of internal medicine. From 2003 until his latest role, he also served as division head of hospital medicine.
Dr. Kupersmith created the division of hospital medicine at Cooper University Hospital, which he grew to nearly 100 hospitalists and 20 advanced practice providers serving more than 10 hospitals. This has strengthened Cooper's relationships with community systems, leading to significant growth for our organization. He has provided oversight for innovations in logistics and throughput, including the development of our Clinical Decision Unit and Transfer Center. He has developed and continues to have oversight for our Physician Advisor program, which is integral to revenue cycle and denial management for the hospital. This program has been expanded to provide services to community hospitals.
Dr. Kupersmith graduated from Robert Wood Johnson Medical School, and completed his residency in internal medicine. He was chief resident of his graduating class, and upon completion started immediately as an academic hospitalist and associate program director for the Cooper Internal Medicine residency program. He has had additional training through Cooper, obtaining a Wharton School of Business certificate in 2004 and has had training at the College of Executive Coaching in 2015. For his contributions to hospital medicine he was recognized as a Senior Fellow of Hospital Medicine. He has won numerous teaching awards, has given national and regional lectures on various topics including readmission reduction and length of stay management, and has authored publications on topics in hospital medicine.