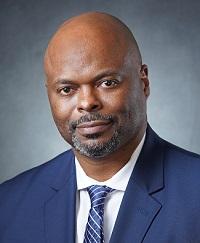 Senior Vice President, Finance and Chief Accounting Officer
Mr. Wright joined Cooper in 2017 with more than 17 years of leadership and management experience in health care.
Before joining Cooper, Mr. Wright spent four years at Robert Wood Johnson University Hospital and Somerset Medical Center, which is now part of the RWJ Barnabas Health System. He was initially hired as an assistant vice president of finance and later promoted to chief financial officer overseeing both hospitals. Prior to joining RWJUH, Mr. Wright worked for Tenet Healthcare Corporation in Philadelphia, PA, for 14 years. Mr. Wright achieved his first role in finance leadership in 2001, where he became controller at Elkins Park Hospital and then Hahnemann University Hospital in 2003.
Mr. Wright is currently a member of the NJHA Investment Committee. He holds an executive master of business administration degree from St. Joseph's University and earned a bachelor of science degree in accounting from Indiana University of Pennsylvania.