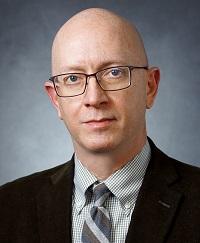 THOMAS I. RUNKLE, MS, PHD
Vice President, Supply Chain
Dr. Runkle previously served as the chief operating officer at St. Christopher's Hospital for Children in Philadelphia since 2016. Prior to joining St. Christopher's, Dr. Runkle served in several leadership roles during a 20-year tenure at Hahnemann University Hospital leading up to the associate administrator position.
Dr. Runkle's experience in hospital operations has included oversight of support services, clinical procedural areas, and ancillary areas across the institution. He has more than two decades of experience in managing the operating expenses, capital purchases, and staffing for both for-profit and non-profit academic medical facilities.
In addition to his medical facility experience, Dr. Runkle has worked in the academic field teaching courses in medical equipment technology at Community College of Philadelphia (CCP) and precepting for the masters of nursing program for Drexel University. During the past decade, Dr. Runkle has also been active on the advisory board for building the Medical Equipment Technology Program for CCP and working with the LGBT community on the board of the Mazzoni Center in Philadelphia.