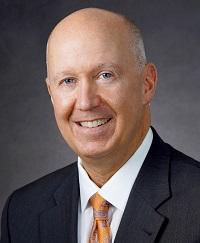 Senior Vice President, Communications and Marketing
Mr. Rubino oversees The Cooper Health System's internal communications, marketing, advertising, public relations, social media and digital communications, and executive communications. He joined Cooper in 2016 as vice president of Communications.
Mr. Rubino has more than 25 years of communications and marketing experience and expertise in positioning, promoting, and protecting brands. He has a unique background, having worked as a practicing attorney and serving as an elected official. At the age of 27, he was elected to the Ewing Township Committee and served as deputy mayor of Ewing Township. He was appointed by the Governor of New Jersey to the Mercer County Board of Elections and also served as press secretary for a candidate to the United States Senate from New Jersey.
Prior to joining Cooper, Mr. Rubino spent 12 years as director of public affairs in the marketing department at the state's largest health insurer, Horizon Blue Cross Blue Shield of New Jersey. There he managed a number of communications functions, including public relations, brand advertising, executive communications, and social media. He was part of the leadership team that built the company's direct marketing program and spent time managing the community affairs team and The Horizon Foundation for New Jersey staff.
Mr. Rubino currently serves on the board, and was past chairman, of ChoiceOne, a non-profit crisis pregnancy center. He also served as member of the Board of Directors of the Pharmacist Institute of New Jersey. He is a graduate of Rutgers University and Rutgers Camden School of Law.