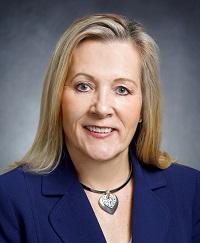 TONI ABBASI, DNP, RN, MBA
Institute Vice President, MD Anderson Cancer Center at Cooper
Dr. Toni Abbasi joined Cooper University Health Care in August, 2021. She is responsible for the oversight of all oncology services provided by MD Anderson Cancer Center at Cooper.
Dr. Abbasi has been an oncology nurse for more than 28 years and has served in both hospital and ambulatory leadership roles focusing on multidisciplinary care, clinical and nursing operations, patient access, and patient experience.
Prior to joining MD Anderson at Cooper, she served as a nursing leader at MD Anderson Cancer Center in Houston, Texas, and then as a consultant for the MD Anderson Cancer Network, with a primary focus on working with the MD Anderson at Cooper leadership team to build the partner relationship with MD Anderson in Houston. Dr. Abbasi has a clinical background in bone marrow transplant and hematology/oncology. She has held leadership positions at The Methodist Hospital in Houston, Texas, and the Veterans Affairs Medical Center in Nashville, Tennessee. She has consulted with organizations nationally and internationally, focusing on improving the quality of care provided to oncology patients.
Dr. Abbasi is a member American College of Healthcare Executives, Oncology Nursing Society, American Organization of Nurse Executives, and American Nurses Association. She received her bachelor of science in nursing at Belmont University, her master's in business administration/health care management from the University of Phoenix, and her doctor of nursing practice from Texas Tech University. Dr. Abbasi holds advanced board certification as a nurse executive.