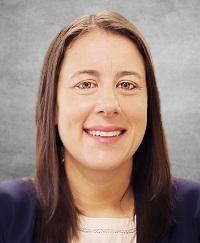 Vice President, Strategic Planning and Business Development
Ms. Manis serves as the Vice President of Strategic Planning and Business Development and supports Cooper's growth by working with institutes and departments across the organization to develop programmatic business plans, service line strategic plans, and enterprise-wide strategies. Ms. Manis is also responsible for supporting the development and implementation of Cooper's ambulatory strategy, which includes programming and market analytics.
Prior to joining Cooper in 2018, Ms. Manis worked for a number of well-respected, national health care management consulting firms, including ECG Management Consultants, GE Healthcare Camden Group, Inventiv Health, and Sg2, where she assisted health systems in prioritizing their planning and growth efforts.
Ms. Manis graduated from Northwestern University with a bachelor of arts in economics and earned her master of business administration from Duke University.