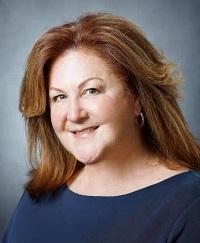 Vice President, Education and Research
Ms. Laphan-Morad has held various roles at Cooper since her return in 2013. She started her nursing career at Cooper as registered nurse in the ICU from 1990 to 2000. She left Cooper to pursue her career as an advance practice nurse in a private practice surgical group, and returned in 2013 to be a dyad partner to Jeffrey P. Carpenter, MD, for the Surgical Institute. In 2015, she transitioned to the role of associate chief nursing officer (CNO) where she led nursing operations during a rapid increase of patient census, overseeing the expansion of the operating room and opening of three nursing units to meet the growing needs of patient care. While in the CNO role, registered nurse staff turnover was <16% and the RN retention rate was 85%. She served as the organizational co-champion for Service Pillar, achieving goals of an increase of 20% on Inpatient Overall Rate for the hospital scores and achieved top national quartile rating in overall inpatient scores for the Roberts Pavilion >75th% ranking.
In 2018, Ms. Laphan-Morad moved to MD Anderson Cancer Center (MDACC) at Cooper as the vice president of operations with a focus on improving employee engagement and the patient experience. During her short time in this role, she continued to serve as the co-champion for the Service Pillar for the organization. She led efforts to transition the cancer center service survey to oncology specific format and established structure for validation and accountability. MDACC achieved first quarter 2019 service goals for outpatient oncology prior to her transfer to her current role. 
In April 2019, Ms. Laphan-Morad transferred to her current role as vice president of Graduate Medical Education and the Cooper Research Institute, as well as transferring to a co-champion of the Education and Research pillar. In this role she provides senior level administrative support and inter-professional collaboration to enhance the Graduate Medical Education (GME) experience, enrich resident engagement, develop a team learning environment, improve research opportunities across the system, and provide fiscal and administrative oversight for GME and the research institute. In 2019, Ms. Laphan-Morad led administrative efforts with Antoinette Spevetz, MD, to onboard 47 displaced residents from the closure of Hahnemann University Hospital into several Cooper GME programs. For research, Lisa continues to work with R. Phillip Dellinger, MD, on creating a supportive research structure for the organization.