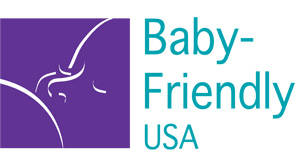 It is important to make your gynecological, reproductive, and sexual health needs a priority. It is equally important to find an OB-GYN who you can trust and feel comfortable with to share such personal information. At Cooper Obstetrics and Gynecology, our specialists provide patient-centered care, sensitive to the needs of women of all ages, including children and adolescents.
As part of the only academic health system in southern New Jersey, Cooper OB-GYNs have access to the latest medical knowledge, most advanced diagnosis and treatment options, and state-of-the-art technology to deliver the best patient experience possible, at each and every visit.
Cooper Obstetrics and Gynecology offers services for:
Routine gynecologic care
Contraceptive counseling/family planning
Obstetrical care, including high-risk pregnancies
Breast care
Menstrual disorders
Sexually transmitted diseases
Endometriosis, abnormal uterine bleeding, fibroids
Menopause symptom management
Pelvic floor disorders
Infertility
Vulvar/vaginal/pelvic infections
Colposcopy
Pediatric and Adolescent Gynecology
Our physicians provide sensitive, age-appropriate examinations and treatment using instruments and equipment designed for children and teens. Our team treats adolescent patients for a number of reasons including:
Irregular periods
Vaginal discharge
Labial adhesions
Abnormal appearing genitalia
Pelvic/ovarian masses
Premature or delayed puberty
Endometriosis
To schedule an appointment with a Cooper OB-GYN, call 1.800.8.COOPER (1.800.826.6737).