Exceptional Pediatric Care for Your Newborn and Child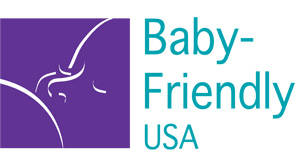 At Cooper, we believe in family-centered health care – an approach to the planning, delivery and evaluation of care that is grounded in a mutually beneficial partnership among the family, patient and doctor. We listen to and honor your family's perspectives and choices.
Our board-certified general pediatric specialists focus in preventive and primary care of infants, children, and adolescents ranging from birth to 18 years of age. This includes the diagnosis and treatment of illnesses, as well as counseling parents on how to be active participants in their child's health care. Working in partnership with our pediatric specialists at The Children's Regional Hospital at Cooper, we also provide pediatric care for children with chronic diseases or special health needs.
Cooper's exceptional pediatric care also includes:
Newborn care services available 24 hours a day
Pediatricians at Cooper often operate in subspecialties such as neonatology and specializations of the heart, lung, and as outpatient primary care physicians. Specialists like respiratory therapists, speech therapists and clinical pharmacists will work with your baby's doctors and nurses to provide comprehensive care
Complete range of pediatric services , including well visits and check-ups, immunizations, tours for expectant parents, sports physicals and inpatient pediatric care
Flexible scheduling: All of our pediatric offices offer evening and weekend hours and same-day sick appointments, giving families more scheduling options so we can see you sooner
Convenience: With five pediatric offices located throughout South Jersey, you can find a provider you trust, close to home
Our pediatricians are also educators and lifelong learners who are on the forefront of the latest research, techniques, and health care practices. As part of South Jersey's leading academic health system, they share their knowledge with the next generation of health care providers, teaching and training medical and nursing students and residents. Unlike most pediatric practices, our pediatric offices are staffed by registered nurses who use their expertise and our state-of-the-art electronic medical record system to triage questions, concerns, and appointments so that your child receives the best care possible. 
Schedule an Appointment Today. Call 800.826.6737.
Don't Delay Your Child's Care.
In the video above, Dr. April Douglass-Bright, Division Head of General Pediatrics, discusses how we safeguard your child's health at Cooper. This virtual tour through one of our offices illustrates the safety measures we've taken across our health system to put Your Health First.
Services Performed by Pediatricians
Preventive care
Health maintenance
Sick visits
Introductions to pediatricians and tours for expecting moms
Consultation for community pediatricians and family practitioners
Counseling
Education
The Neonatal Intensive Care Unit (NICU)
Cooper is home to a Level III Neonatal Intensive Care Unit (NICU) that cares for more than 400 critically-ill newborns and premature infants each year. This secure facility is endowed with safety precautions and privacy procedures that will ensure your newborn is protected and looked after while under the care of Cooper pediatric specialists.
Equipped with all of the most advanced technology in diagnosis and treatment, the pediatric specialists at Cooper Health are prepared to provide the highest level of care to babies with critical health needs. This can include respiratory, neurologic, immunologic, metabolic or birth disorders. The team of highly-experienced specialists at Cooper include nurse practitioners, nurses, nutritionists, speech-language pathologists and respiratory therapists along with our board-certified physicians.
Choosing a Pediatrician
If you are expecting your first child, we recommend beginning to search for a pediatrician in the final months of pregnancy to have ample time to meet with them prior to the arrival of your newborn child. If you are new to the area, begin your search either before or shortly after you move into your new home so your child has a general pediatrician available when you need one. 
When choosing a pediatrician, a good place to start is by asking trusted friends and family for a recommendation. Other sources you might consider are your obstetrician or general practitioner. It is most important that you find a pediatrician who you feel completely comfortable with. You should feel that they are warm and compassionate. As a new patient, you should be able to ask them anything, no matter how trivial it may seem.
You may consider asking some or all of the following questions to help you choose a general pediatrician:
Are you board certified?
Do you have any specialized training or expertise
What are your office hours?
How do I reach the pediatrician's office after hours?
Do you accept my insurance?
Are telemedicine options available?
Advocates for Children and Families
In their role as advocates for children and families, pediatricians are in a great position to support and guide parents during the prenatal period and help develop parenting skills. A prenatal visit is an excellent way to initiate this process. The goals of a prenatal visit are to:
Establish a relationship between the pediatrician and parents. The prenatal visit introduces the concept of the medical home for the child's future healthcare needs. Also, the parents will feel more comfortable if they are familiar with the pediatrician before the birth of their child.
Gather basic information. This may include information such as family medical history, delivery plans, infant feeding choice, car seats, anxieties about the present pregnancy, changes in lifestyle, cultural beliefs and parenting practices.
Provide information and advice. The prenatal visit gives the pediatrician the opportunity to provide anticipatory guidance regarding newborn and infant care and behavior, advantages of breastfeeding, information on immunizations, and answer any questions that parents may have.
Identify high-risk situations. This gives the pediatrician the opportunity to refer parents to appropriate resources and to prepare them for potential problems with the child.
Specialist Referrals
When necessary, Cooper pediatricians will refer patients to pediatric specialists for consultations. Our pediatric specialists have offices throughout the South Jersey region for the convenience of you and your children.
If It Matters to You, It Matters to Us
Trusting relationships with our patients and families are important to us, and we are here to help with anything related to your child's health and development. You can connect with us any time in a way that is most convenient and comfortable for you, including through:
In-person visits
Phone calls
MyCooper/MyChart for non-urgent inquiries
Telemedicine appointments
Schedule an Appointment Today
To schedule an appointment call 800.8.COOPER (800.826.6737), or use our online appointment request form.