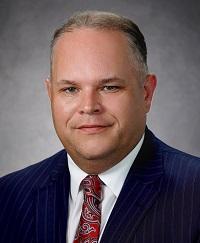 Mr. Reilly previously served as chief financial officer of RWJ Barnabas Health, the largest health system in New Jersey, and corporate chief financial officer of Robert Wood Johnson University Hospital since 2012.
Prior to joining RWJHS, Mr. Reilly served in various leadership positions during his 13-year tenure with Tenet Healthcare Corporation in Philadelphia, PA, which included both hospital- and corporate-based roles. As chief financial officer of Hahnemann University Hospital, his role included oversight of the academic relationship and funds flow with the Drexel College of Medicine as well as the management of business, development, and divestitures for the Philadelphia market. He has significant experience leading teams within the non-profit, for-profit, and academic medical center settings. In addition to advancing the accounting and financial reporting function of complex institutions, he also has directed facility turnaround plans, financial change management, and integration activities.
Mr. Reilly also served in operational and financial leadership positions for affiliated physician services organizations and worked in the insurance industry to develop provider reimbursement strategies. Prior to his work at Tenet Healthcare Corporation, he was employed in a variety of roles at Independence Blue Cross. Over the past 20 years, Mr. Reilly has served on numerous boards and board subcommittees within the New Jersey and Philadelphia markets. Mr. Reilly earned his MBA in finance and health care administration from Philadelphia University, and his bachelor's degree in accounting from King's College in Wilkes Barre, PA.