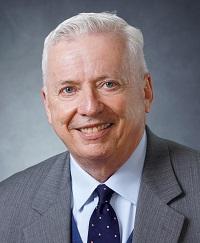 Senior Executive Vice President and General Counsel
Sean Murphy, Esq., is responsible for all aspects of the organization's legal affairs and leads the health system's Legal and Risk Management departments. Sean has extensive experience in health law, including corporate health care, innovation, and health care strategy.
Prior to joining Cooper, Mr. Murphy spent 20 years as senior vice president and corporate general counsel for the former JFK Health System based in Edison, which is now part of Hackensack Meridian Health.  Mr. Murphy also has significant private practice experience in health care law, practicing at both at a national law firm, as well as a boutique, Pittsburgh-based, health law firm. 
Mr. Murphy also served in the United States Air Force Medical Corps, active duty, achieving the rank of Captain. A graduate of Rutgers University in New Brunswick, he received a master's degree in hospital administration from The George Washington University, and his law degree from Rutgers University School of Law in Newark.