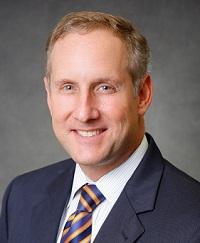 Senior Vice President, Strategic Planning and Business Development
Mr. O'Leary is in charge of strategic planning and business development functions at the enterprise and program levels at Cooper University Health Care. He is responsible for informing and recommending growth strategies, developing and implementing planning processes, aligning service line strategic management, and overseeing the physician outreach function.
Prior to joining Cooper in 2014, Mr. O'Leary held successful leadership roles in planning and business analytics functions at Einstein Healthcare, Philadelphia, PA; Virtua Health, Marlton, NJ; as well as Katz Consulting, Inc., Plymouth Meeting, PA, where he was a senior consulting manager. Mr. O'Leary holds a master of health administration from The George Washington University School of Business and Public Policy and earned his bachelor degrees in finance and history from Boston College. Mr. O'Leary earned his Lean Six Sigma Black Belt certification from the University of Michigan's College of Engineering.