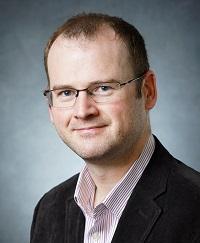 Senior Vice President and Chief Information Officer
Mr. Hufford previously served as the vice president of Cooper Applications. His health career spans 15 years serving in a number of leadership roles.  
Prior to joining Cooper, Mr. Hufford served as chief information officer at Memorial Health Care System, a community hospital in North Western Ohio. After Memorial Health Care was acquired by Promedica Health system, he served as assistant vice president of Revenue Cycle and Business Systems where he oversaw the implementation of Promedica Health's electronic health records system. He has experience leading large teams within several areas of IT including clinical, revenue cycle, business systems, and technology. In addition to his experience working with health care providers, he has a background in consulting work where he executed IT strategic planning engagements, merger and acquisition evaluations, and post-merger integrations.  
Since 2015, Mr. Hufford has led IT through several large scale implementations including telemedicine, revenue cycle and clinical optimizations, and the migration to cloud-based services. He is now leading a digital transformation initiative with the goal of providing excellent digital experiences for employees, providers, and patients. 
Mr. Hufford obtained his undergraduate degree in information sciences from Drexel University and is currently pursuing an executive master of business administration degree from Drexel.