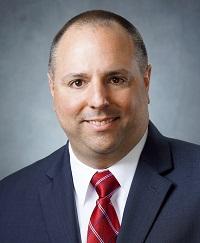 Vice President, Finance and Controller
Mr. Scianni has more than 20 years of experience in health care finance. He has had multiple roles since joining Cooper in 2001, supporting Cooper's financial reporting and budgeting, grant accounting, and the physician practice compensation plan. He also currently serves as the treasurer of The Cooper Foundation. Prior to Cooper, Mr. Scianni worked for three years at the University of Pennsylvania Health System.
Mr. Scianni earned his master of business administration from Rowan University in 2017, and holds a bachelor of science in accounting from Stockton University. He has had additional training through Cooper, earning an executive leadership certificate from the Wharton School of Business at the University of Pennsylvania.