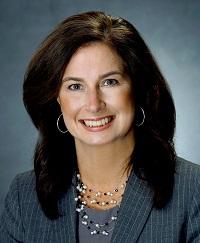 Vice President, Human Resources
Ms. Moughan joined the Cooper team in September 2015 as an assistant vice president for Talent Management and has served the organization in many aspects of human resources including oversight of Organizational Effectiveness and Talent Acquisition. A leader with strong values and demonstrated success in all areas of human resources, she brings 30 years of proven leadership in Health Care Human Resources to her role at Cooper. She is also recognized as a trusted advisor and senior partner to executive leadership. Jennifer's expertise is in helping individuals and The Cooper Health System realize, capitalize, and accelerate potential to drive exceptional business results. 
Ms. Moughan has implemented strategic planning processes with calendar-of-goal development and reporting to ensure results-driven focus. She has served as a leadership coach for executives, physicians, providers, and mid-level leaders. Featured as a presenter at the LEAP Leadership Conference June 2015, she presented on Physician Leadership in Strategic Planning Process. As an elected member of the board of Baldridge Examiners, she has had the opportunity to evaluate organizations for quality performance and outcomes.  
Ms. Moughan holds a bachelor of arts degree in psychology from Rowan University and a master of business administration from Rutgers University. She is certified in leadership assessments through the Center for Creative Leadership and Emotional Intelligence through the Hay Group.