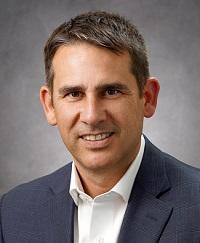 Vice President, Real Estate and Special Projects
Mr. Bush is responsible for oversight of Cooper's real estate including all transactions, strategy around suburban expansion, consolidation of existing facilities, and all financing related to real estate. He is also actively working with Cooper's institutional partners, including Rowan University and Rutgers University, in planning an anchor-based strategy to stabilize and redevelop Camden.
Prior to joining Cooper, Mr. Bush worked as a consultant to a variety of health care and real estate firms. He has held positions at Tishman Speyer Properties, a global real estate company; Brandywine Realty Trust, a Philadelphia based office REIT; and S. A. Miro, Inc., a Denver based engineering consulting firm.
He received his bachelor of science degree in civil engineering from Bucknell University, master of engineering degree in structural engineering from Cornell University, and a master of business administration in real estate and finance from the Wharton School at the University of Pennsylvania.